After checking into our inn, we proceed to Sun Valley village. It's something similar to Chjimes but it was far prettier than that. Everything was just perfect. The place, the weather & most importantly the company.
當我們到旅館登記後,我們前往Sun Valley village。這個地方有點像新加

坡的Chjimes但是比起來差太遠了。
And there happened to have a vintage car fair. Lots of fabulous cars and you may think that most of the cars are for people to add to their collection, you are wrong. In Sun Valley, it's a common sight to see people driving expensive vintage cars. The houses there are all in millions and people are just wealthier here.
剛好那天有古董車的

展覽。你可能以為那些人買車只是做收藏那就錯了。你真的能在路上看到有錢人開這些好車。那裡的屋子是算百万的。
On the way to Sun Valley Village
Inside Sun Valley Village
I was excited when I see this Model T by Ford right in front of me the moment I stepped into the fair. You may wonder why because this car was named the world's influential car of the 20th century. How about that? And I am seeing it first time in front of me.
當我看到這輛車的時候,我真的好
興奮。Ford的Model T出現在我面前。你也許以為有什麼大不了。因為這輛車是2
0世紀最有影響裡的一輛車。
While I was in Sec school, there's 1 part in history lesson that touched on the Great Depression and the below image that was printed in the History book really left a deep impression on me .
在中學是我們的
歷史課有教到
20世紀30年代環球經濟大蕭條。以下的照片就出現在書裡頭。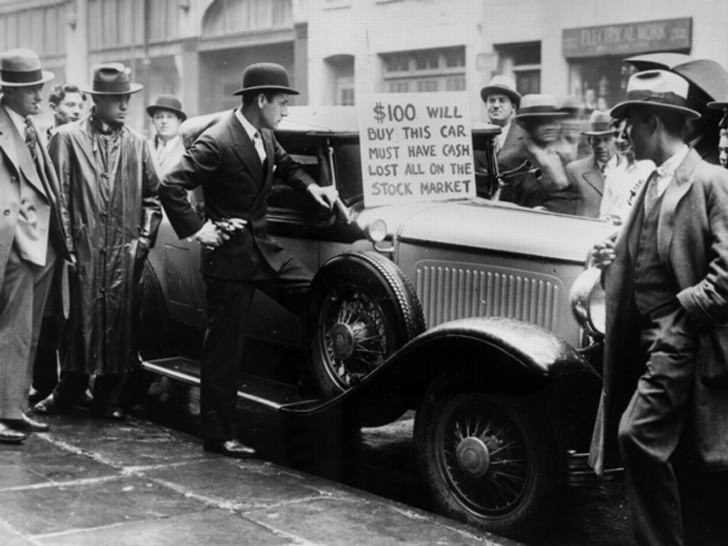 This
guy is trying to sell his car for only $100 in 1929 during the great depression. The cost of the car is like about less than $1K at that time.
當時,這輛車的售价是$1000但這個男的要賣$100而以。
And do you know that in the late 1910s, nearly 9 out of 10 cars driven on the road is this Model T. Yes that is how success Henry Ford make this car. But good things never last. On May 27, 1927, production ended for this model and 15,007,033 were manufactured.
在1917﹣1929,10輛車在路上就有9輛是Ford Model T。這就是Henry Ford多麼的成功。但好景不常在,1927 May 27,Ford 停止製造這輛車到進,生
產了
15,007,033輛。
My favourite car among all
To end the day, we drove to Ketchum and found a good restaurant and settled down for our dinner.
This lodge seems not bad but it's a pity when we were trying to book a stay all are fully booked. Next time, we will definitely plan our trip earlier and book this place.