Dear Kerri,
In a blink, you, as our youngest child, turned 2 yesterday. It seem like the time that we have spent on your first year (as working parents) was so short that suddenly, you are 2 already? So much for missing out on your first year that we have been trying hard on making up to you for the past 7 months of the time we were here in the States. Now that you have started school, I think it's time to let go and see you grow into an independent little person. I believe you will continue to strive regardless of the challenges out there and think soon you will know how to enjoy your school fully in times to come.
Hey, Ms Debbie told me you have improved a great deal from standing aside to observe to beginning to get involve with the craft works now. So proud of you. But I will still prefer you to wait patiently for me to pick you up when you know it's time to go home instead of crying your lungs out at the aisle and scaring the other kids out.
We are really loving your cheery nature and hope you will keep it this way. Grow well and be happy always, our dear baby.
Love from all of us
***
This lucky girl had a 2 days celebration. We had pizza carryout on Friday night with James and Rebecca. I baked a simple white cake with cream cheese frosting with her favorite sprinklers. I really had a mad rush with the making of this birthday cake on Friday despite the school run and sending Keira for her chinese class. All's worth it the moment I saw her gobbling down the birthday cake greedily.
I reused the banner that I have made for her 1st birthday and they are still looking good.
She's wearing the garden dress (12mths to 18mths) from Pumpkin Patch which I wanted her to wear on her 1st birthday but was way too big on her then. And now it's fit just nice.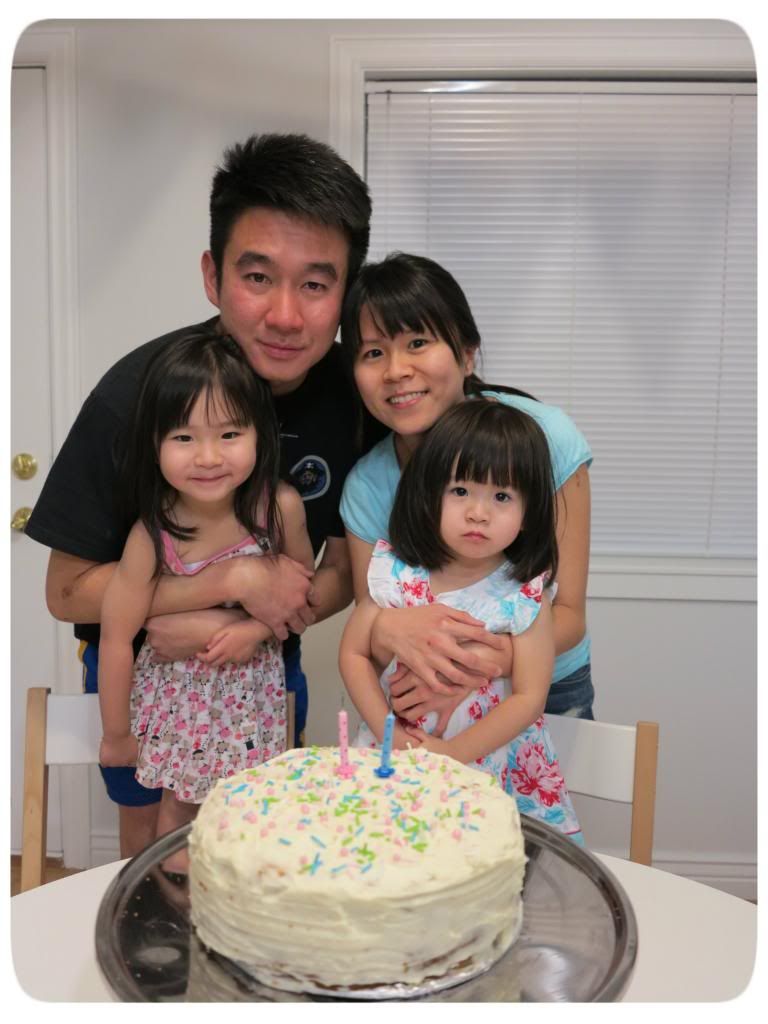 No birthday is complete without a family photo. All that Kerri was thinking is just to eat the cake like right now! Don't even want to give us a proper smile at all.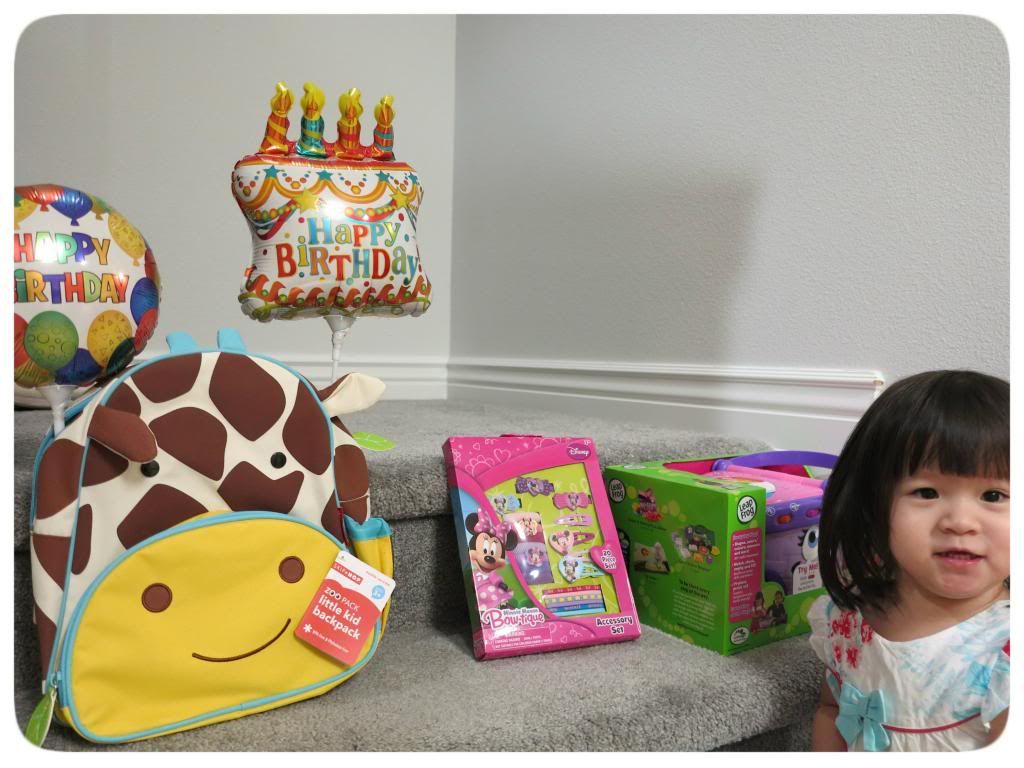 With her presents and thought she looked a bit cock-eyed here. Lol.
We got her a Skip Hop giraffe backpack for her new school. She also received a few presents from our friends who delivered them right to our doorstep even though we never hold a party for her. It's nice to have friends like them.
Then I thought she knew she will get another round of celebration the following day that she was all so chirpy the moment she woke up.
We went for a pasta meal at The Old Spaghetti Factory in the evening with James and Rebecca too at Boise main street where the birthday girl gets free meal. Though the celebration was rather simple but I think Kerri still had a blast too. She slept in the car while on our way back at 7 plus and slept till this morning. A good 12 hours sleep indeed for her.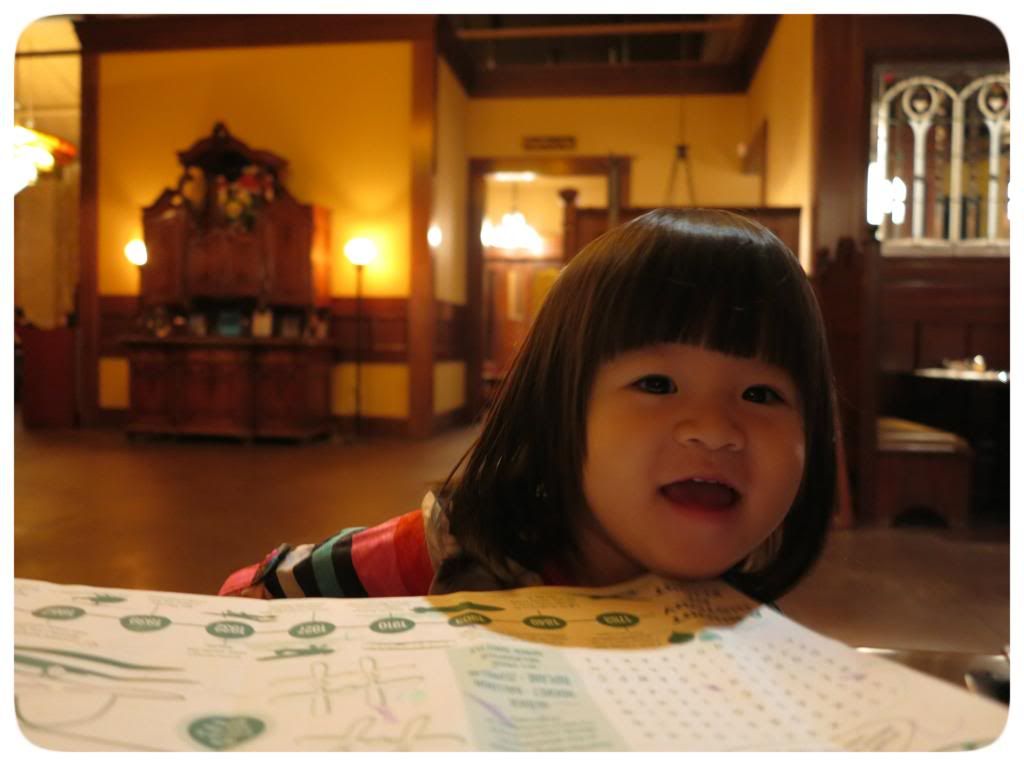 And so her journey shall continues.. Till next time.