How many times do you find yourself searching for the other side of clips & bows for your little ones? Being the muddlehead me, I can't really keep track myself. Most often than not, I will find one side in the washing machine and the other side perhaps in the back of the car seat. It's frustrating.
Anyway, I came across this cute little things that can actually help you to keep them in places and yet looks adorable at the same time. Now you can keep all the hair goodies under control and on display as well.
The clip holder is 3 3/4" long and comes either with one 26" long ribbons or two 26" long ribbons attached. All are finished off with wool felt hearts or mini birdies.
Selling at $25 for a clip holder with 1 ribbon and $30 for for a clip holder with 2 ribbons. Only 1 set per design so while stock lasts. In event of out of stock situation, I will suggest alternative designs to you. Else, I will do full refund back to you.
Do note I am bringing these from the States and all prices quoted are inclusive of international shipping cost. I will distribute and ship out locally for free of charge. Shipment takes about 2 to 2.5 weeks (depends). Please only join if you are able to wait.
Payment: I accept Paypal or bank transfers to POSB Savings 199-09885-3. Please make payment within a day from the order is placed.
Contact me for more information or enquiries.
Clip holder with 1 ribbon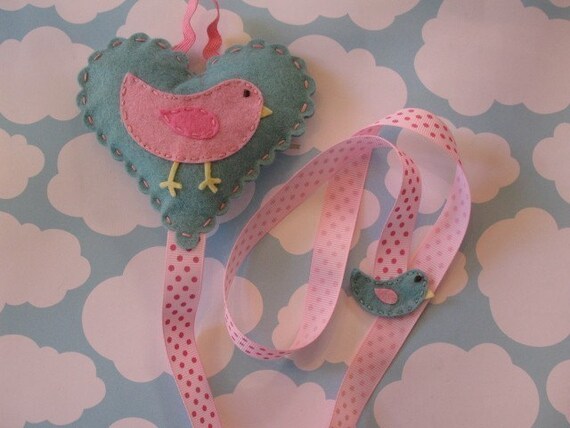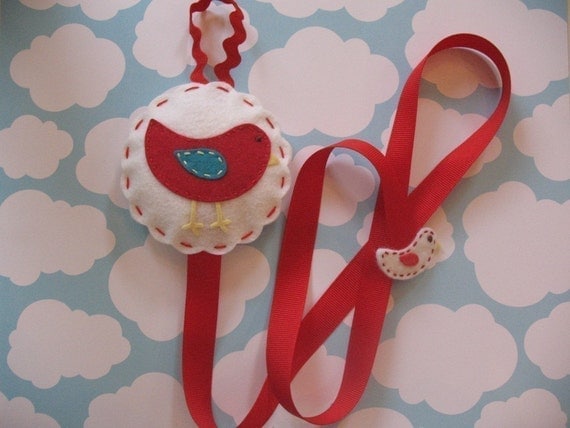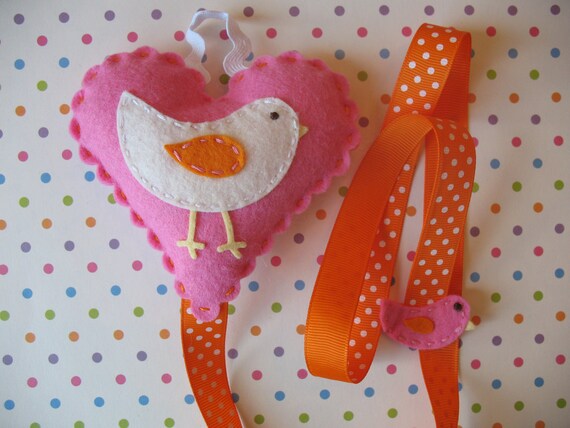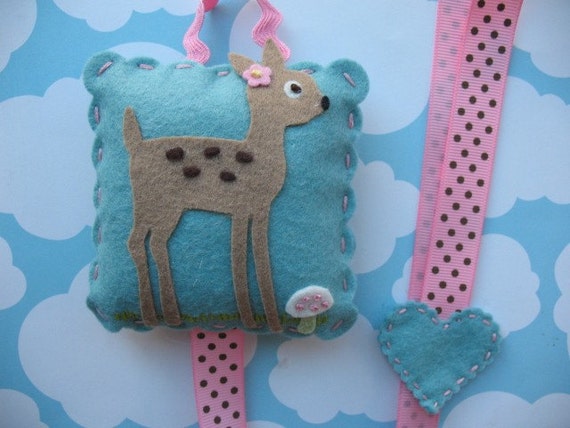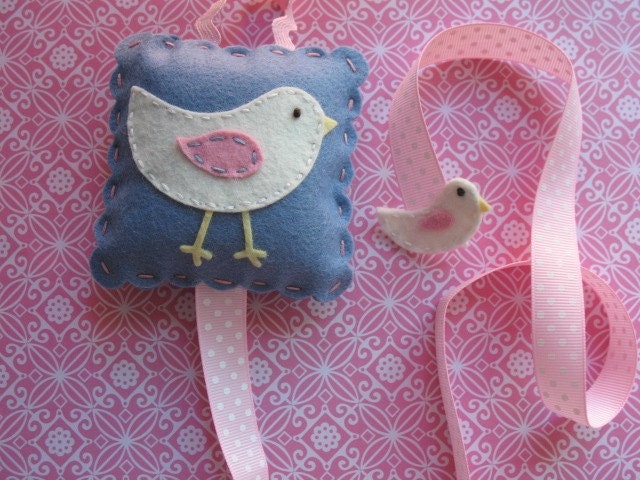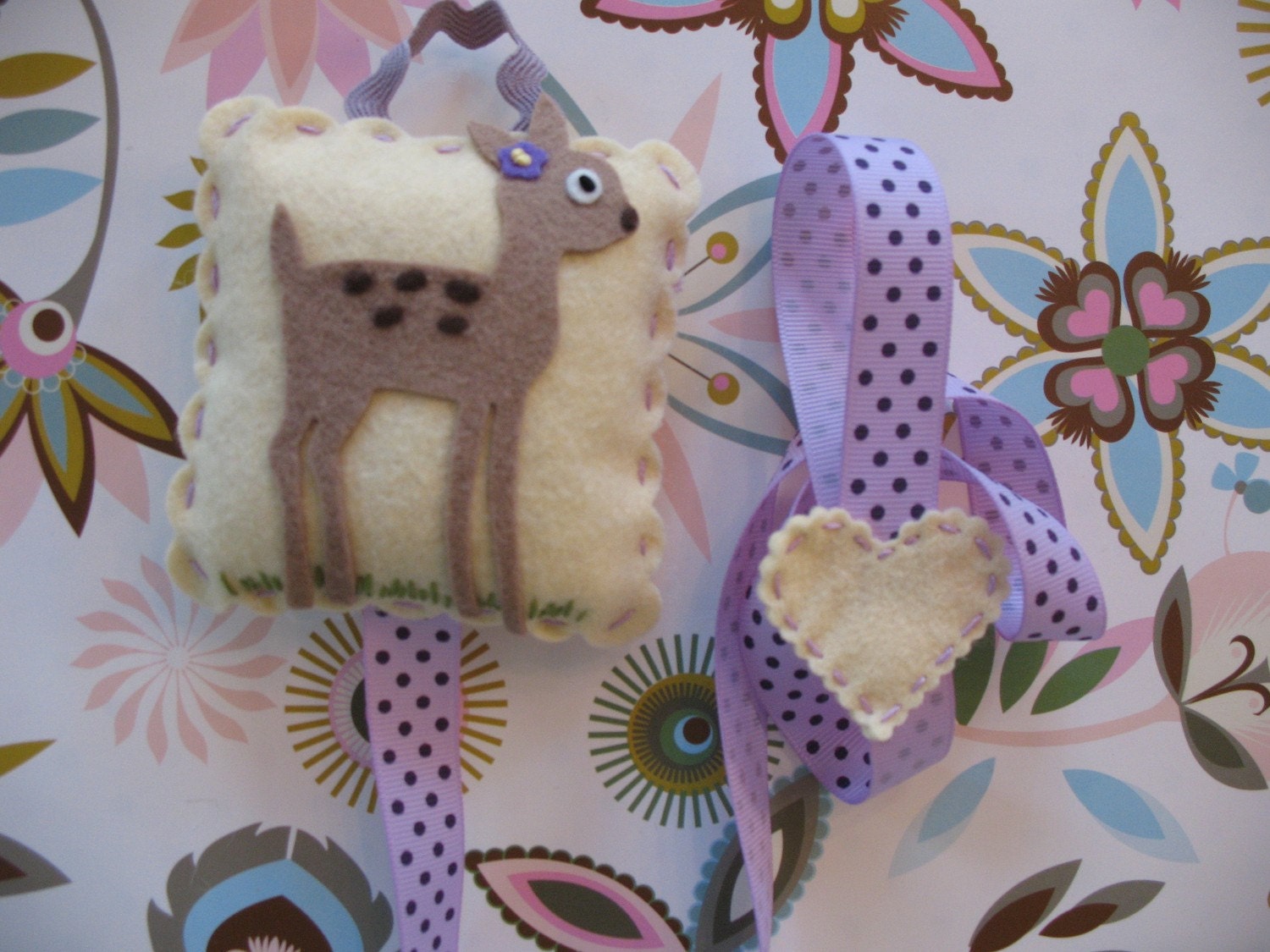 Clip holder with 2 ribbons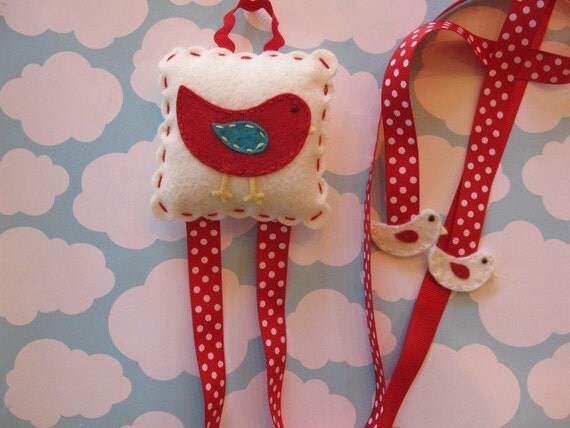 Red birdie on white (double ribbons)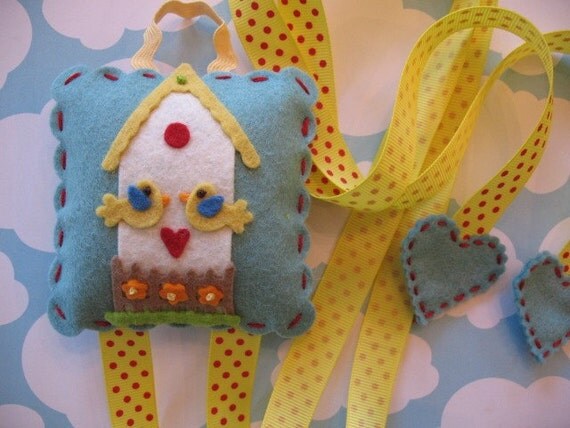 Birdhouse on blue (double ribbons)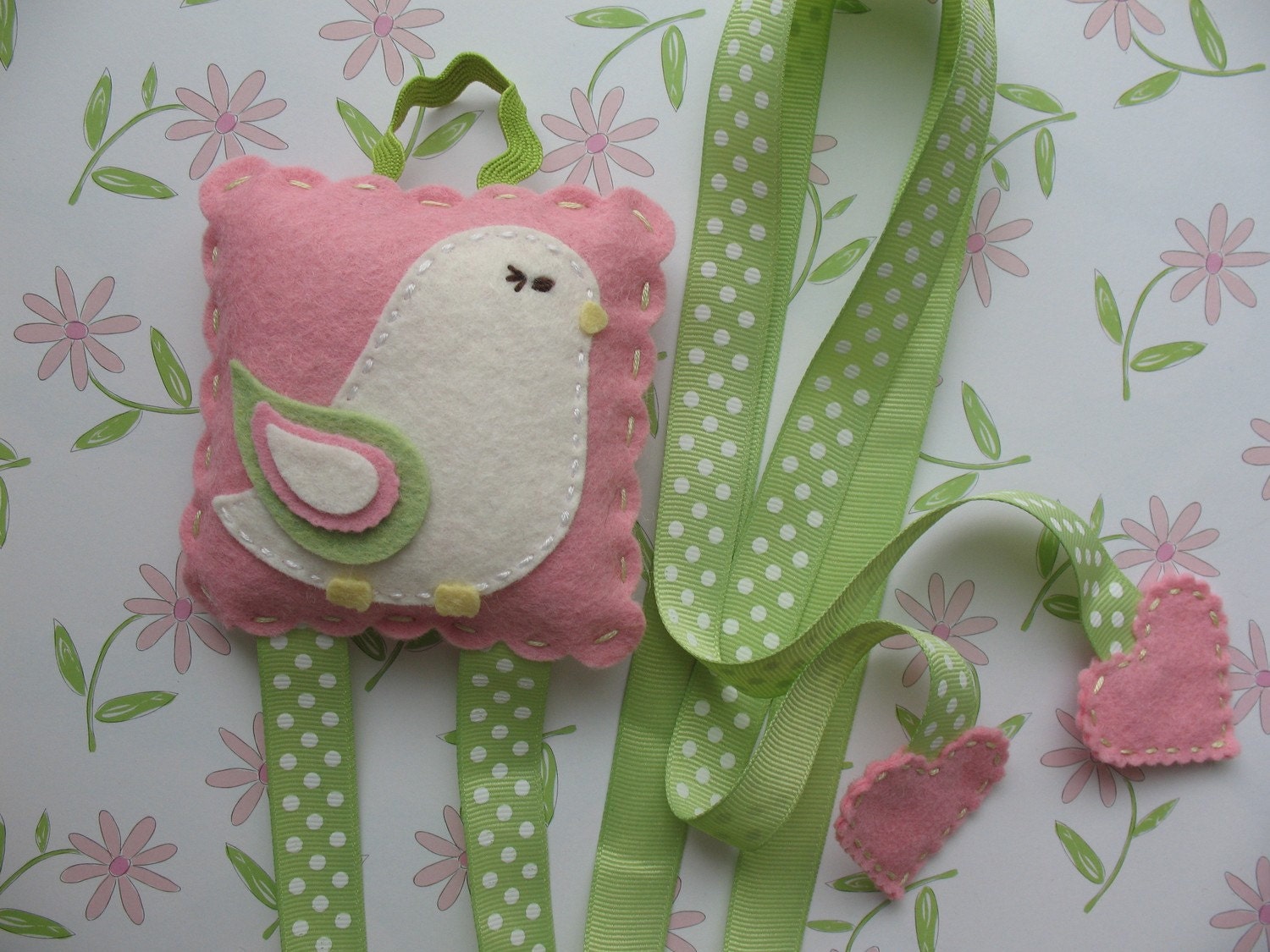 White birdie on pink (double ribbons)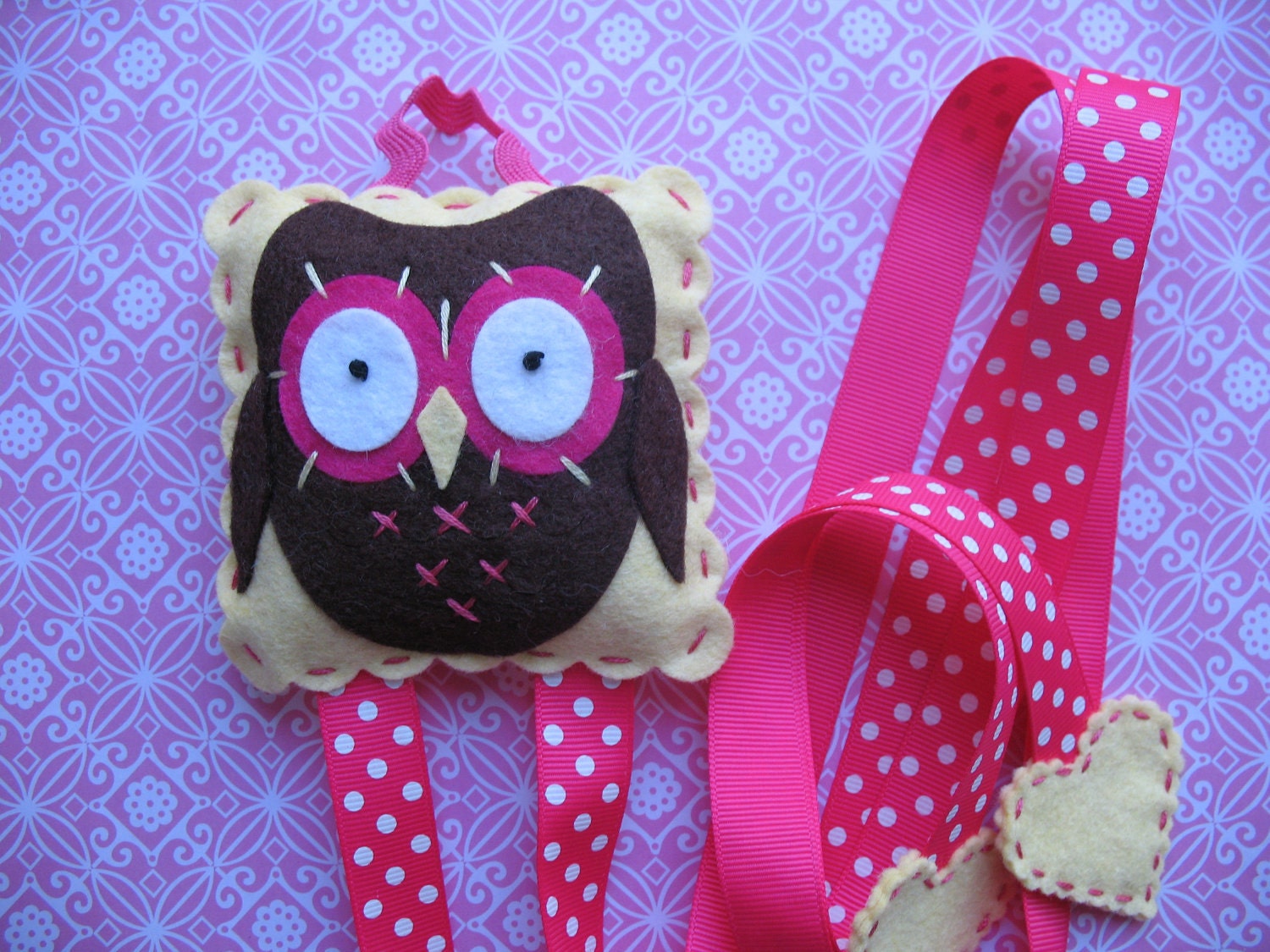 Little Owl on pale yellow (double ribbons)