Keira had a rather colorful rainbow cake with jungle theme for her 1st birthday. And how can I not give Kerri a homemade birthday cake for her?
I'm already having a vision of her 1st birthday cake now. Considering it will be happen in 4 months' time. How time flies!
I've decided on a classic red velvet cake with cheesy cream as coating with cloud shaped cake pops! Being a more feminine being, I reckon she will prefer something classy chic.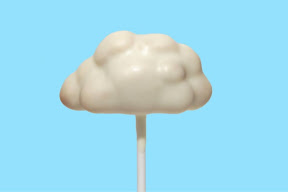 I am penning this down in case. It's never too early to plan!
- Posted using BlogPress from my iPhone